"The only ones among you who will be really happy are those who will have sought and found how to serve."
-Albert Schweitzer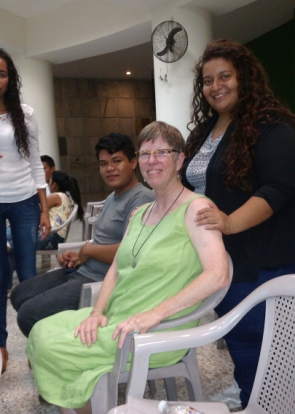 For over 20 years, FOCES has sponsored small Prayer & Action, Youth, and Healing Delegations to work hand-in-hand and stand in solidarity with people in some of the most impoverished communities in El Salvador. FOCES Albuquerque partners with FOCES El Salvador in order to understand the needs of the communities and how to best support them.
FOCES has been a ministry in two Roman Catholic parishes in Albuquerque (Aquinas Newman Center from 2000-2012, St. Therese 2012-present), which has helped tremendously in furthering our mission. Although the delegations are faith-based, there is no religious requirement to participate in delegations or to sponsor a scholarship student.
PRAYER & ACTION DELEGATIONS
A Prayer and Action Delegation is composed of a group of approximately 3-10 adults who have been selected through a basic application process. The Delegation meets for several months in advance of the trip in order to prepare, fund raise, learn about the history as well as current political & economic struggles in El Salvador, and the life and martyrdom of Archbishop Oscar Romero.
Pre-delegation activities help members to get to know each other and unify before traveling together. Each delegation chooses a specific project to support from a list of suggestions developed by the communities themselves.
Past projects include building latrines, building a school, renovating a soccer field, and furnishing a 'safe house' for students to live in while they attend university.
While in El Salvador, the delegation visits historically significant sites, such as the church where Archbishop Oscar Romero was martyred, learns first-hand about the 13-year civil war from those who fought in it, and visits the small communities where they meet with campesinos and work on projects.
YOUTH & HEALING TEAM DELEGATIONS
Periodically, FOCES sponsors a Healing Team Delegation. Members of the Healing Team Delegation must have previously visited El Salvador as a member of a Prayer and Action Delegation. Healing Teams work in communities identified by FOCES San Salvador to help with emotional and psychological traumas, or medical needs, depending on the skill-sets of the delegates.
If you are interested in participating in a delegation, please contact us at [email protected]
In December, 2018, twelve scholarship students traveled from San Salvador to Albuquerque for a week filled with dialogue, school visits, and community events to celebrate their visit. The students helped educate FOCES supporters, parishioners and students about the challenges they face as students in an impoverished and violent country. The travel was paid for with donations to FOCES and fundraising activities.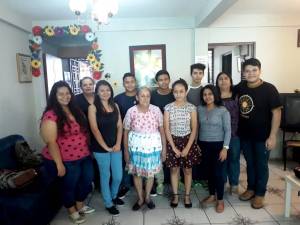 (L-R 1st row: Nora, Karla, Jacqueline's grandma, Jacqueline, Marbely. Back Row, L-R Iris, Roberto, Marlon, Edwin, Nuria, and Alex)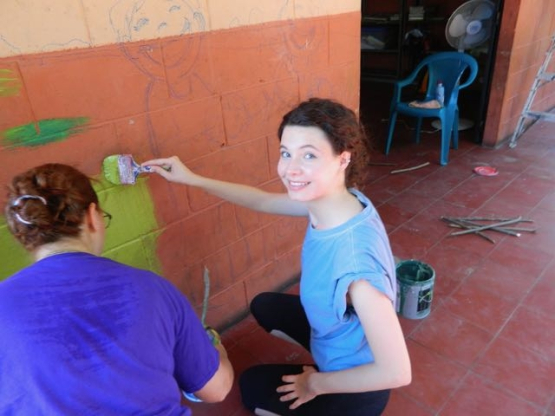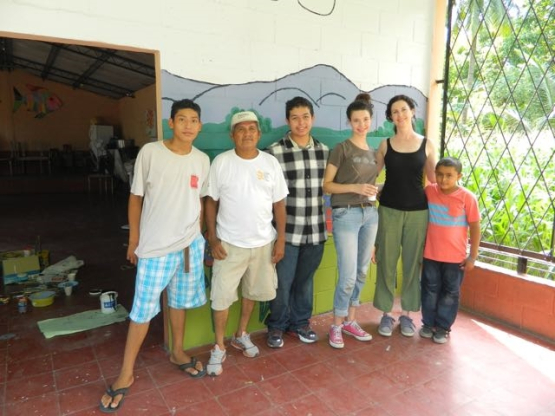 Four youths aged 13-16 and their parents/guardians, together with Fr. Gerald Steinmetz and two FOCES Board members, traveled from Albuquerque to San Salvador for the Youth Delegation. The project they chose to support was working with at-risk adolescents (becarios) in El Escobal, La Herradura. The delegates presented and participated in role-reversal, role-playing, yoga, and other workshops focused on esteem-building and developing skills to help cope with violence and gang threats in their communities and families. The delegation also cleaned the community daycare center and painted a mural on the front to brighten the space. Younger children in the community were treated to books, games, coloring, and other fun activities.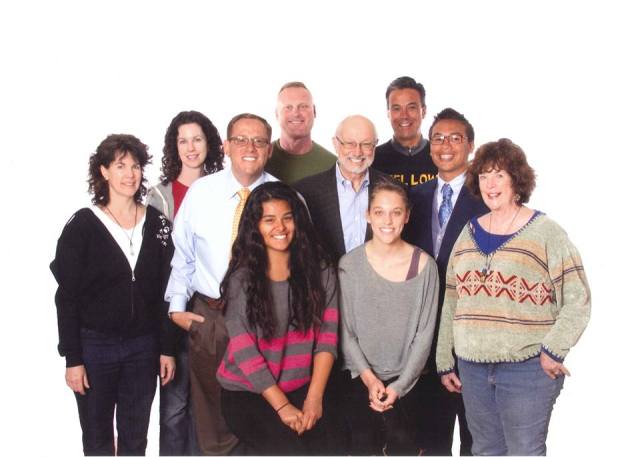 The first Youth Delegation in the eitghteen-year  history of the FOCES ministry consisted of six youths plus their parents. The focus of this delegation was working in the Departments of La Paz and Sonsanante on gang prevention projects.
After considering several projects suggested by FOCES San Salvador, the youth delegates chose two projects:  the  renovation of a soccer field that adjoins the San Francisco Castaneda High School in the town of La Herradura; and building a security fence around a church property in the small village of El Porfiado. Through activities such as burrito sales, used book sales, raffles, and a GoFundMe page, the delegates raised all $10,000 needed for the projects.
After visiting religious and historical sites in San Salvador including the University of Central America, the delegation traveled to La Herradura, where they met and played soccer with local students on the field that was subsequently renovated.
They also visited the church property where the securing fencing was later built. Finally, the delegation visited two childcare centers located in impoverished areas near the coast, where they distributed toys and other supplies that had been donated for them in Albuquerque.
The Youth Delegation's fund raising also provided enough money to bring the Scholarship Students from their local communities to San Salvador, where they spent more time with the delegation, had dinner together, and attended the Misa Popular (People's Mass) on Sunday before returning to their villages.